The Future of Commerce: Covid-19 Panel Webinar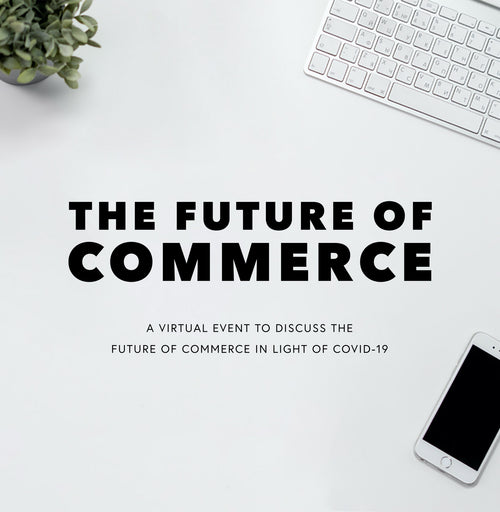 Pocket Square teamed up with Shopify Plus and industry experts for a panel discussion where we unpacked and discussed what the future looks like in the short, medium and longer term as a result of the ongoing effects of Covid-19.
This is an unprecedented situation that is changing by the day, and although no one has all the answers, we wanted to create an event where businesses could come together and try and make sense of what's happening. Watch the full webinar below.
Our Panellists & Moderators
Cameron Bagrie is the Chief Economist at Bagrie Economics. Cameron has a deep understanding of financial markets backed with the experience and credibility to tackle tough economic issues and take a stand.
Wayne Baskin is the deputy CEO and CTO of Booktopia, an Australian based online bookstore that ships over 3 million packages to customers a year. Wayne regularly speaks on all things eCommerce including SEO, User Experience and Conversion Rate Optimisation and brings a wealth of experience to our panel.
Kate Collinson is a creative eCommerce consultant and growth marketer, passionate about data, design and revenue. Kate has over 10 years experience growing online brands through channel planning, marketing automation and advertising,
Paul Waddy is the CEO of The Horse, an Australian watch and leather goods brand. Paul's experience as an eCommerce advisor and public speaker spans over 12 years, and he's helped several businesses, typically in the $10-$80m turnover space on driving accelerated, profitable growth.
Victoria Beal is the Business Director at Disco Labs, Victoria has worked with merchants growing their businesses from scratch and with global brands scaling to the next level, through custom software, integrations and apps for Shopify Plus merchants.
Travis Wright is the GM at Esther & Co., an Australian online women's fashion brand and marketplace. Outside of Esther & Co. Travis also runs her own customised coordinate jewellery brand. Travis is an expert in building e-commerce brands, creating marketing programs and reducing operating costs. She regularly shares her insights gained through running a multi million dollar brand and one in the start up phase to the retail community.
Maaike Hunter is the Head of Strategy at Pocket Square. Maaike's background and expertise lies in retail business development, website optimisation and marketing strategy. Maaike works with Pocket Square's client's to define, communicate and connect with their customers, creating opportunities for growth.
Paul Cochrane is a Merchant Success Manager at Shopify Plus. Prior to Shopify, Paul worked client side as a merchant on Shopify Plus and now works with some of the fastest growing brands in APAC.
Sonia Yee-Sly is an international award-winning radio documentary and podcast producer for Radio New Zealand. She's worked in the media for over a decade covering a range of topics from science to social history, business, fashion, lifestyle, the arts and more.