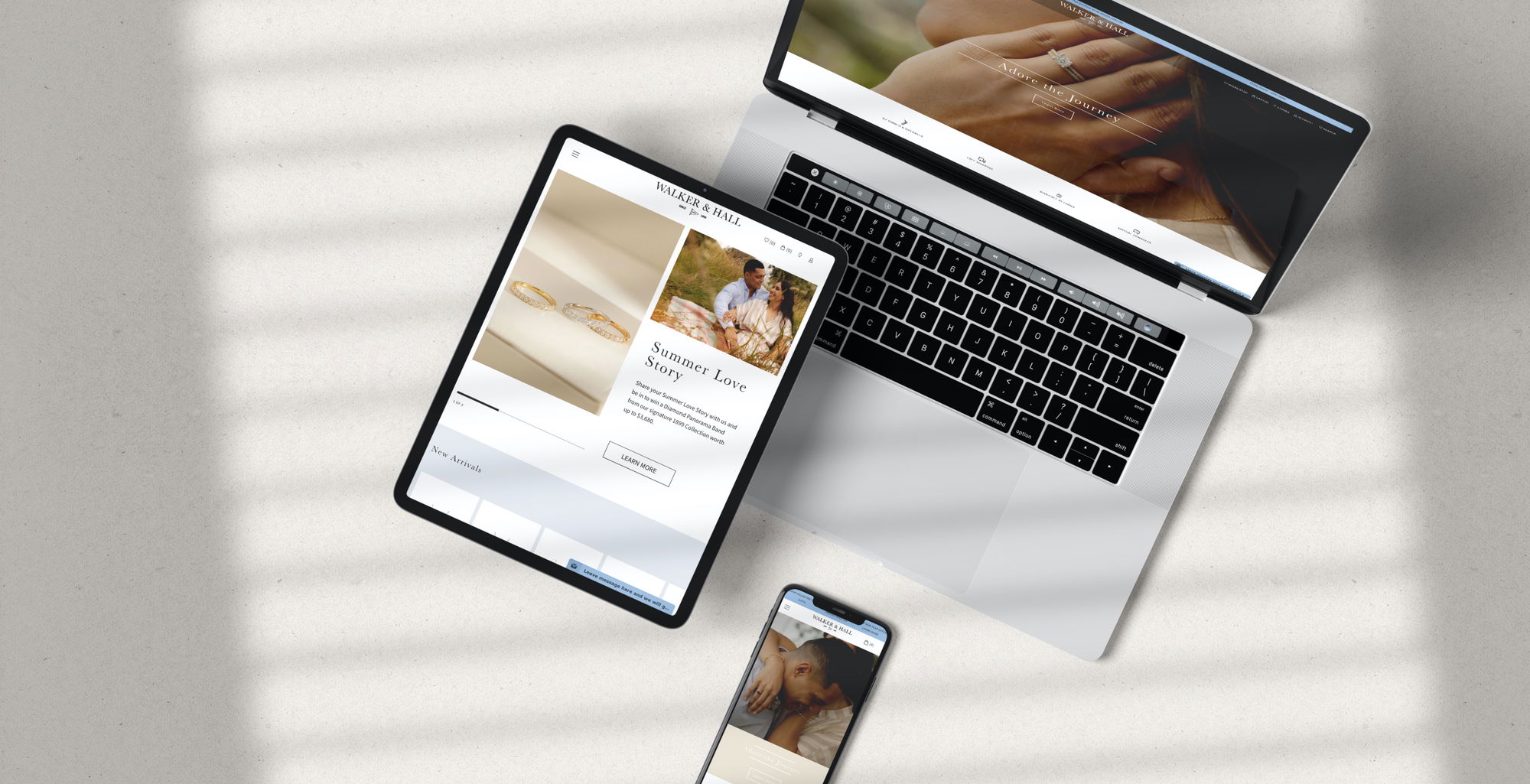 The Brief —
Walker & Hall were looking to modernise their existing Shopify Plus site to reflect their refined and refreshed brand. They were happy with the overall structure of the existing site, which was built back in 2016, but wanted to really focus on giving customers a completely different experience on landing.

This new style was to be replicated throughout the site, as well as their other digital and physical brand assets.
What We Did —
Pocket Square took this an an opportunity to completely re-think the information architecture of the site and move towards a more familiar experience for most customers; the hamburger. We wanted to ensure the site appealed to a broad range of demographics so opted to keep the traditional navigation as well, giving our customers a choice on how they shopped.

The homepage had a complete overhaul, with newer modern elements including video blocks, sliders and masonry style content all being added to make the experience more contemporary, while still staying completely on brand for Walker & Hall and our customers.