We're Hiring: Ecommerce Strategist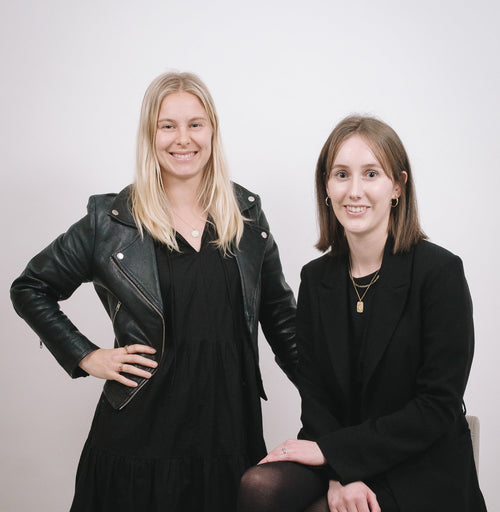 Where We Were:
Pocket Square has always prided itself on giving all clients access to in-house eCommerce expertise. We position ourselves as an agency who doesn't just take briefs, but proactively provides feedback on what work will add the most value to a businesses digital scope, and move the dial in the direction of their revenue and customer loyalty goals. 
Where We Are:
Having undergone a period of intense growth, the Pocket Square team now consists of a broader range of teams, backgrounds, expertise and processes who interact and service our portfolio of clients. While we have dedicated team members to service our clients accounts, daily communications and the mechanics of their relationship with us, there is a need within the client success team for a role focused on providing clients the eCommerce experience, feedback and strategies they have come to expect from Pocket Square, with the dedication and timeliness that we want to set as our gold standard. The disconnect between the eCommerce experience and technical understanding on our front lines and the knowledge held within our senior team does not currently fulfill our MO on how we do business with our list of legacy and new clients.
Where We Want To Be:
Pocket Square's growth trajectory is creating opportunities to explore new industry verticals every day, and businesses challenging us to learn and test new directions and strategies, as well as unlearn our assumptions about consumer culture, are on our doorstep. 
To take these opportunities by the horns, we are armed with the best-in-class team of eCommerce specialists, account and project managers, developers, designers and project managers. 
Although we will retain our flat hierarchy and flexible core, we adapt to the ever-changing level of work with new processes and team members to meet our growing demand. What doesn't change is our commitment to providing all clients with strategic assistance and technical nouse, as well as tactical steps to achieving growth. 
A Day in the Life:
As Pocket Square's dedicated client eCommerce and Strategy Specialist, you will have some dedicated clients for whom you are leading the charge on their growth and progress, largely clients who have allotted resources or are in a "sprint" towards digital transformation. 
You will also be a valued resource for the rest of our account management team, who may require your assistance in providing their clients with eCommerce specialist advice, strategic planning and insights into their performance. 
A typical day would start with our team-wide WIP meeting, where you will be able to get a sense of what the rest of the team are working on and identify areas where you may be able to assist. Your day may also include external meetings with a range of clients, where discussions lead you to areas such as promotions, relaunching rebranded sites, adding new features to the site to encourage average order value increases, or an email marketing expansion to focus on post-purchase nurturing. In addition to this, we are seeing that, more and more, our  projects require a fundamental technical understanding of Shopify, and require a lead who can guide conversations around previous work we undertaken revolving around integrations, apps, or APIs that have been identified or refined. Essentially, there is a balance between clients who may need guidance on their functionality and feel of their digital presence, and others where you may be prioritising the technical elements and operational functions of their business. 
You may also have teed up a longer, more in-depth meeting with a client, or internally, at the request of one of our account managers, to help review their goals for the quarter, make plans for post-live launch marketing, or researching options to launch a loyalty program. 
Internally, you will be leveraging our Tech Lead and wider the development and design teams to scope new work and be a guidance for customer UI journeys, and speak on behalf of our clients customer base and their technical ability in discussions on implementing new private inhouse apps and custom modules. 
Reporting and insights for our clients will be a large consideration for your weekly planning, as offering key insights and analyses of our clients biggest opportunities will be the driver of our key feature and project sales. Similarly, identifying work that has been successful will need to be identified and tracked, so as to add notable successes to our sales roadmap. A successful feature roadmap will allow you to identify groups of clients who may benefit from similar versions of our features, private apps or integrations. 
During a normal day, you will also be checking on larger projects and new features and tasks underway with our production and sales teams, to ensure that the testing and understanding of our key features and any work leveraging updated Shopify functionality or private Pocket Square apps is a high priority. 
Staying up to date with industry news, Shopify partner updates, and new training available will be a key function of retaining our edge in our industry, and giving our clients the most up to date resource possible. 
Key Responsibilities:
Providing strategic guidance for clients and our client success team, including goal setting for digital transformations and scaling business growth. 

Scheduling and progressing discussions internally and externally to ensure that we understand our clients current problems, and are generating ideas ahead of the curve. 

Accurate and insightful reporting into our clients businesses, opportunities and successes on a regular basis, particularly for engagement clients. These should be able to be succinctly shared with both external and internal teams. These analyses are a hugely important part of the eComm leadership role. 

Adding insightful reporting that identifies larger patterns at an industry or vertical level.

Supporting and training of new and existing client success team members where necessary, alongside the General Manager.   

Researching and planning eCommerce solutions, and assisting in architecting new features to problem solve for our clients business operations. 

Bridging connections between marketing and customer service goals, and technical and site structure between the production and client success teams, alongside the Tech Lead, in briefing and scoping. 

Providing excellent client service, including up to date information around work in progress, meeting agendas, new solution scoping and costing where appropriate. 
Contact: jobs@pocketsquare.co.nz